Resinous flooring, fluid applied flooring, polymer flooring are all synonymous with what is often referred to as epoxy flooring.
There are truly only three main types of resins used in resinous flooring.  These resins are either epoxy based, MMA (Methyl Methacrylate) or polyurethane/urethane based products. Their applications are used in a wide variety of commercial and industrial settings including, but not limited to, food processing, packaging, commercial kitchens, manufacturing, pharmaceutical, healthcare, animal care, automotive dealerships/service centers, chemical manufacturing, airplane hangars, warehousing, restrooms, locker rooms, and a wide variety of retail settings.  Below you can learn more about various resinous flooring systems, their functions, and benefits.
Epoxy Based Flooring
The benefits of epoxy based flooring are increased durability, easier maintenance for cleaning, some chemical resistant qualities, seamless floor, slip resistant, and they offer a wide variety of finishes.  Epoxy based flooring compared to MMA & polyurethane is typically more cost effective.  These floors have a wide variety of applications.  If it is a standard applied floor, you can add different types of broadcast into the coating to give a non-slip texture.  Quartz and vinyl flake can also be broadcast into the coating to give a more decorative appearance.  There are also self-leveling and mortar based applications, if there is a need for increased durability.
MMA (Methyl Methacrylate) Based Flooring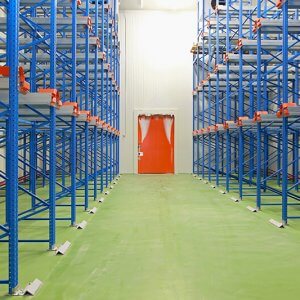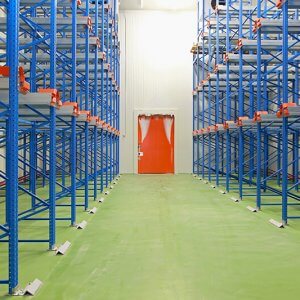 The advantages of a MMA floor are: quick turn-around for the customer, can cure in an hour or less, has the capability of curing in temperatures as low as negative 20 degrees Fahrenheit, has high chemical resistant qualities.  Because of its resistance to thermal shock it is ideal for both indoor and outdoor applications. Different types of aggregate can be used to add strength to the system and there are also decorative options available.  Typically MMA coatings are installed in cold storage areas like freezers rooms.   They are also used on projects that require a fast turn-around for the customer.
Polyurethane / Urethane Based Flooring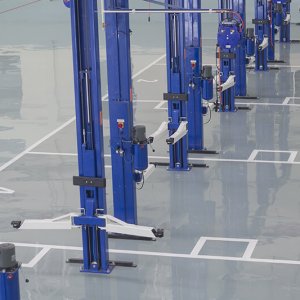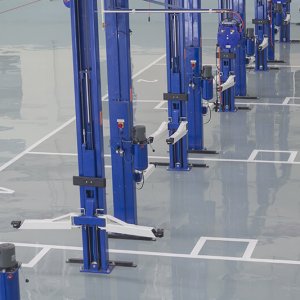 Urethane based coatings have more abrasion resistance than other flooring systems due to their elasticity.  They also have great chemical resistant traits.  Urethanes are being more commonly applied as a slurry self leveling systems or mortar based toweled down systems. The advantages in going with a cementitious urethane are the resistance to thermal shock, wide service temperature range (-50 degrees to 250 degrees) zero VOC's, impact resistant, and some systems can bond to slightly damp substrate. These floors are typically installed in USDA inspected food processing facilities, chemical processing plants, commercial kitchens, wash rooms and more. The other most commonly used application of a urethane coating is installing it as a topcoat to other resinous flooring systems due to its abrasion resistant's.
Above are just some of the more common resinous flooring solutions in the industry. But there are even more solutions than the ones talked about above. That is why if you have an upcoming flooring project it would be beneficial to speak with one of our professionals so S.I. Concrete can help build a system that not only meets your needs, but also fits your budget.