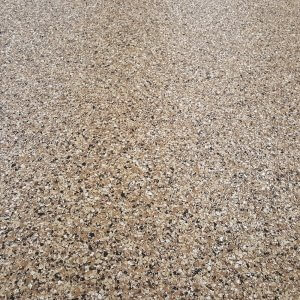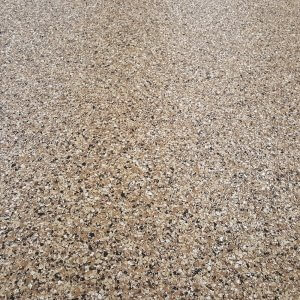 Are you tired of coming home every day and the first thing you see is your filthy garage floor?
Are you concerned about the integrity of your concrete due to cracks, stains, general wear and tear?  If so, it may be time for an upgrade and an investment into your home.
S.I. Concrete can help you accomplish this with your very own custom made garage floor coating system.  Your custom designed system should not be confused with the big box store epoxy floor paints, but should be compared with industrial grade 100% solid epoxies, polyaspartics and polyurethane resins. Below you will see just some of the advantages of have your very own custom designed floor system by S.I. Concrete.
Unlimited design capabilities when it comes to colors, logos, patterns, broadcast aggregates and more.
Chemical resistant
Stain resistant
Option to be green and use materials that have zero VOC's
Better abrasion and compressive resistance than your concrete
Low maintenance
There are many more uses for resinous flooring at your home then just your garage floor. Applications in your basement, pool deck, and mud room are just some of the locations you may find the benefits of a resinous floor. Contact us today so we can  custom tailor your very own resinous flooring system.